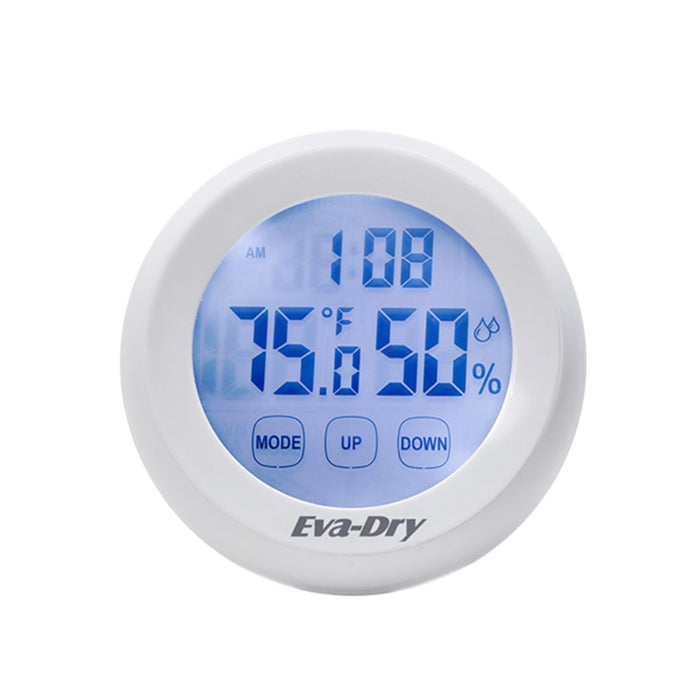 Accessory - Dehumidifier - Eva-Dry Time, Humidity, and Temperature Monitor
Original price
$15.00
-
Original price
$15.00
EVA-DRY TIME, HUMIDITY, AND TEMPERATURE MONITOR (EDH-85)
To combat the excess moisture in an environment, you first need to know the conditions.
Don't guess! Get the EDH-85 Hygrometer and you will know the relative humidity of any area at a glance. The compact size and elegant design of this unit make it ideal for a wide range of uses, including:
Greenhouses and grow rooms
Humidors
Wine coolers
Instrument storage
Collectible storage
Key Features:
Touch screen display
Indoor temperature (F/C)
Indoor humidity (%RH)
12/24 hour time clocks
Alarm feature
Compact and stylish design
Two AAA batteries (not included) power this hygrometer, and it can be free-standing, hung up or affixed via its magnetic back. It's simple to use and provides real time feedback for peace of mind in any environment.